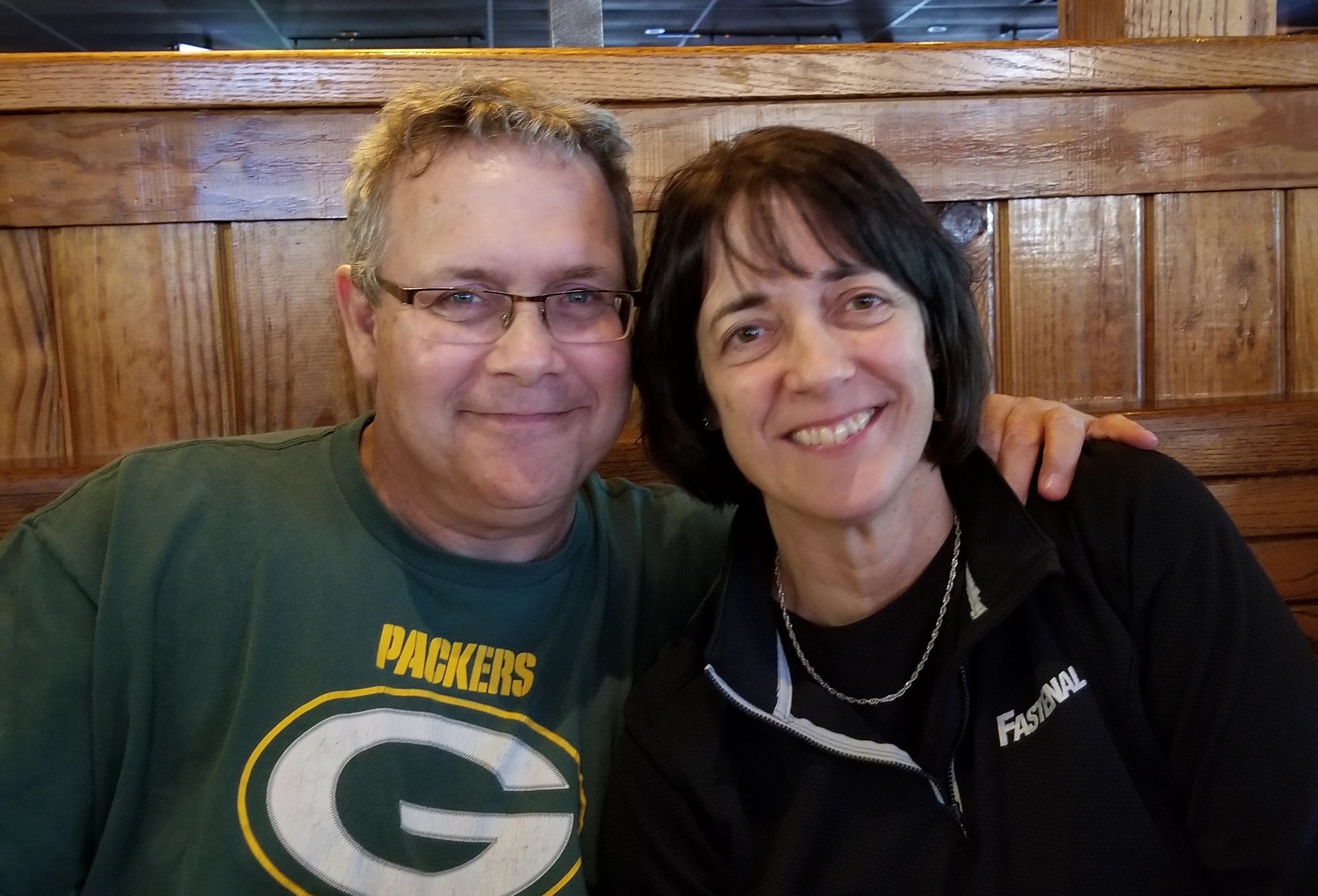 Bob and Ruth Ann Lund (pictured left), will be your hosts during your stay at Oakenwald. They are the owners of Oakenwald Terrace and will serve as your tour guides, historians, storytellers, and a variety of other roles ranging from gourmet chefs to plumbers (generally not at the same time.)
A bit of history about the Lunds
In November of 1973, Bob's parents purchased the house (Bob was 12 at the time) and had plans to convert it to a Bed & Breakfast someday.  For almost thirty years, Oakenwald Terrace served as an assisted living home.  Bob's father, Shelby, died in 1999, and Bob and Ruth Ann moved back to Chatfield from Milwaukee the Fall of 2000 to help his mother run the business.  Then in August of 2003, the Lund's opened Oakenwald Terrace as a Bed and Breakfast.  Up until her death in July of 2019, Bob's Mom, Marion, served as the resident historian and storyteller but has now passed the torch to Bob and Ruth Ann (hopefully they were good listeners).  Regretfully, Shelby did not live long enough to see the transformation to Bed and Breakfast, but his presence can still be felt through the fine furnishings and arrangements both inside the home and in the gardens. Shelby and Marion were the visionary behind the renovations, updates and additions to Oakenwald Terrace. As you will find during your visit, they were collectors. In addition to some 38 sets of dishes, there are wonderful collections of antiques, silverware, musical instruments, stories… and much more.
Bob and Ruth Ann Lund both graduated from high school in Chatfield. After college, Bob worked for many years as a Professor and NCAA Division III softball coach in Milwaukee, Wisconsin. Bob coerced Ruth Ann into going back to college to play softball for him (she had already finished a Music degree from Gustavus Adolphus College) and after using up her eligibility, Ruth Ann found that in addition to her several athletic awards, she had an Electrical Engineering degree.
Ruth Ann had just finished her Masters in Engineering Management, and both were in the middle of engineering careers when in September of 2000 Marion fell and broke her hip. After thorough consideration of their options… over at least a 48-hour period… Bob and Ruth Ann quit their jobs, sold their house and, in October, were back in Chatfield to stay. Ruth Ann went to work helping Marion in the assisted living business while Bob has worked ever since in an engineering sales position with the Fastenal Company in nearby Winona, MN.
Bob and Ruth Ann have two boys, Tyler and Payton. Tyler married Ashley, his high school sweetheart, at Oakenwald Terrace in 2017, settled in Chatfield and they started raising their own family (Bob and Ruth Ann are proud grandparents).  Payton married his college sweetheart Margaret and they currently reside in Colorado Springs, CO.