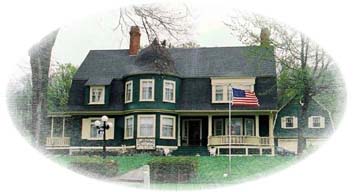 Oakenwald Terrace, built in 1897 and proudly listed on the National Register of Historic Places, is one of the grandest homes in South Eastern Minnesota. You will drive away from your stay marveling at the architecture, the historical content and the collectables displayed everywhere in this amazing home. One stay will not be enough; we guarantee that after your return visit you will wonder how you had missed so much during your first stay.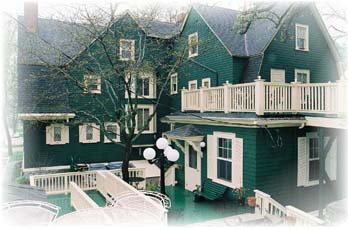 After you have finished touring the home and marveling at the contents make sure to take time to enjoy our relaxing multi-terraced lawn and gardens. And since the collectables overflow into the carriage house, take a stroll and see what else may catch your eye during your explorations.

Chatfield itself is a beautiful small town, which offers a friendly, peaceful atmosphere – a place to get away to relax for a weekend or special occasion. As part of Bluff Country, the area offers tourist attractions and remarkable scenic drives.

Named one of the best places for your Honeymoon! Thank you for the recognition CBS and WCCO! We are also a great destination for anniversaries, birthdays, family reunions or just a weekend getaway. Oakenwald Terrace is a destination all by itself, but this part of Minnesota is packed with wonderful options you will thoroughly enjoy.

We can't wait for your visit. Make a reservation now!