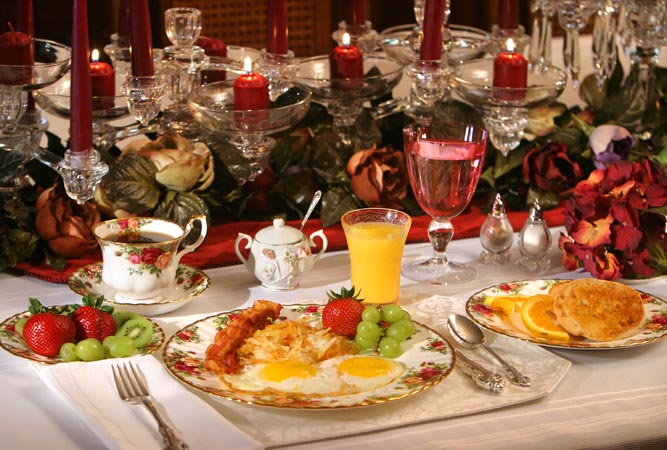 Breakfast: A full (and delicious) breakfast is always included with your stay. The portions are large so don't plan a large lunch.
Dinner for two: If you are staying with us on a weekend, treat yourself to one of the most impressive meals you have had in ages. You will dine like royalty. This seven-course meal, with entrees like prime rib and grilled salmon, is served on fine china with real silverware and wine out of silver goblets. Plan on spending at least two hours around the dinner table for this feast. ($100 per couple)
Please advise us prior to your stay if you have any food allergies or other conditions so that we may provide you with a suitable meal.