Click the photos of the rooms to enlarge!
Mrs. Lovell's Room : $175 – $195

Ellen Lovell built her dream home and laid quick claim to the only bedroom on the first floor. If you appreciate the beautiful woodwork in the common areas you will love the elaborate woodwork that Mrs. Lovell picked out for her own private space. This luxurious room features one of the four original fireplaces of the house along with a full-size sitting area, comfortable queen sized bed with magnificent head and footboard carved circa 1850, and a full private bath.
Anna's Room : $210 – $230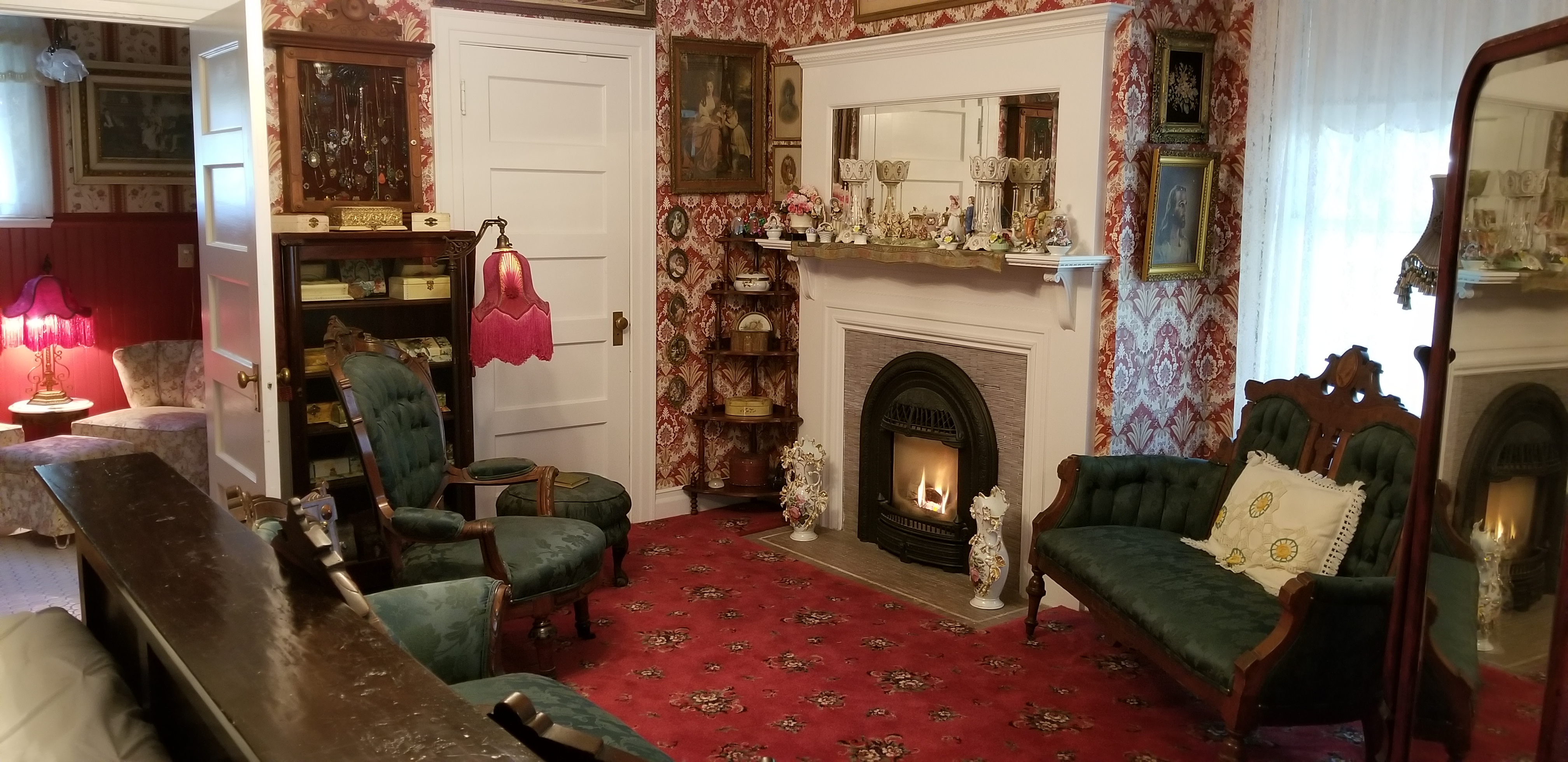 This luxurious room was intended for the original owner's daughter and new husband.  Anna's Room, located on the 2nd floor, is the largest and most elegant bedroom in the house.  The fireplace area is a perfect place to chat and share a glass of wine or cozy up with a book.  The window seat overlooks Winona Street which passes  in front of Oakenwald Terrace.  The king size bed provides the comfort of modern life and the private bath with shower/soaking tub combination features a heated floor and small sitting area!
Frink's Room : $155 – $175

Frink's Room is decorated in beautiful blue hues with a large yet cozy sitting area. This room belonged to Mrs. Lovell's only son – Frink. The handsome queen-size bed and matching dressers are hand detailed in gold and black. Private bathroom with shower.
The Blue Room : $140 – $145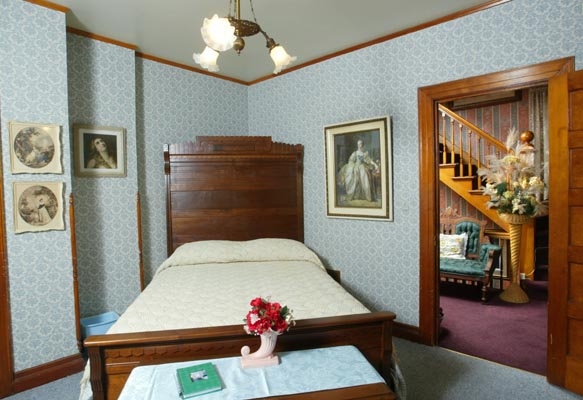 The Blue Room was actually part of the servants' quarters but is still larger than a standard bedroom and has a walk-in closet! Working for the Lovell's must have been a coveted post. Private bathroom with tub and shower.
Terrace View : $195 – $210

If you are the type of person who appreciates a cup of morning coffee while watching the sunrise from the deck, this is definitely the room for you. Terrace View is a large, wonderfully adorned room containing a private bathroom with shower. From this room, you step out onto the magnificent 2nd level deck, which has a bridge adjoining the deck to the second level terrace in the back yard!
Sky Parlor: $120 – $130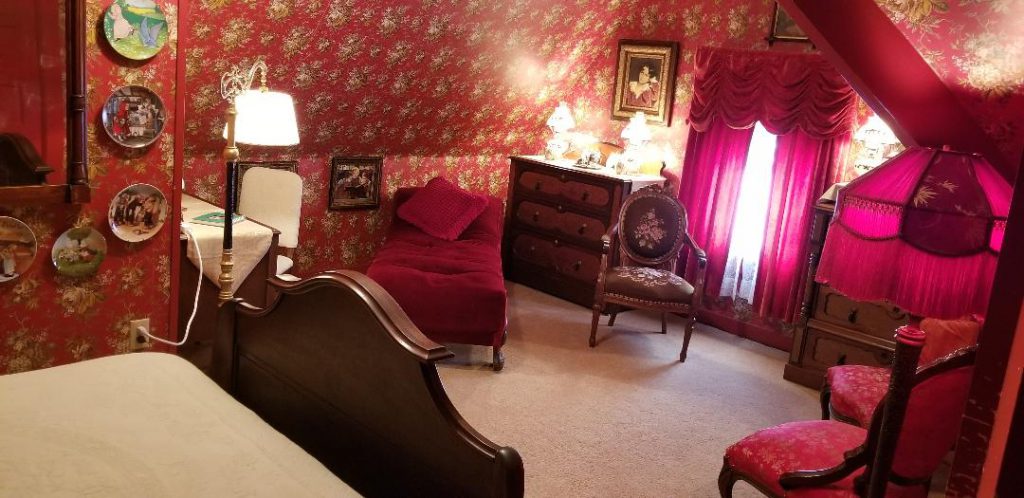 The wonderful roof angles of this 3rd floor room frame the delightful sitting area with writing desk. The Sky Parlor boasts an antique fainting couch and a handcrafted bed built circa 1850 revised to accommodate a queen-size arrangement.
The Round Room : $195 – $210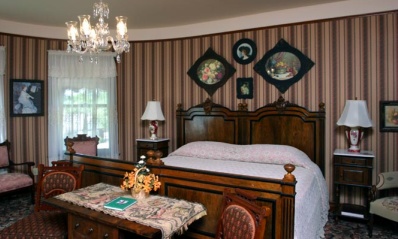 The Round Room features a unique round wall including rounded glass in the windows! It's a lovely room that Mrs. Lovell reserved for her guests. This room is under the bell shaped dome at the front of the house overlooking Winona Street. You will be delighted with the larger than king-size bed and grandiose, matching armoire. Bathtub with shower.