Current Special: Christmas at Oakenwald!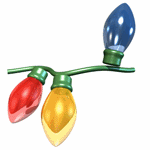 From mid November until the end of January, Oakenwald is transformed into a Christmas season paradise. Whether it is a weekend away with that special someone, or a gathering for the entire family, a stay during "Christmas at Oakenwald" will become an annual event.

A special note to all the men reading this… if you have trouble finding that perfect gift for your favorite lady, you will be amazed at how well this goes over. You will reap the awards of this gift for months to come. (…and we promise you will like it too!)
Our Packages
We have several packaged options available to make your stay even more memorable. If you have an idea of something we can do for you that is not listed on this page, call us and we will make it happen. Business travelers, ask about the availability of our midweek specials.
The "Honey I Love You" Package
The "Honey I Love You Package, which doubles as the "honey I'm sorry" package, includes flowers and gourmet chocolates. Let us know at least a week ahead of your arrival and we will have anything from a small bouquet of flowers and some gourmet truffles waiting for you to a dozen red roses for every year the two of you have been together. (Or anything in-between)
$30 and up
The "Pamper Me Please" Package
This package will take you to relaxation at it's finest. Treat yourself or the both of you to a massage. Our massage therapist will come directly to your room for a full body experience you will rave about. Let us know in advance to insure that you can fit this in at a time that best suits your wishes. Choose from either a 1/2 or full hour for one or the both of you.
$75 for two 1/2 hour massages, $125 for a full hour each.